Summit guides
Ordinarie pris
Sale price
5 600 kr
Unit price
per
Sale
Slut/Fullbokad
Endast: 4 kvar
This is a continuation course for those who have already taken Freeride 1. A three-day course with a focus on risk management and trip planning. The course is almost exclusively practical and completely based on top tours.
Educational goals :
– Tour planning
– Identify and manage risks
- Be able to reduce risks in avalanche terrain
- Safe road choices
- Search, interpret and prioritize information about the avalanche risk
Place & times :
Enaforsholm Fjällgård or Åre (see respective dates)
Start at 8.30
End at 16.00
Participant:
Minimum 3 maximum 6 participants/instructor
What is included:
Course and Svelav instructor for three days, course literature.
Prerequisites:
Completed SVELAV Freeride 1 or equivalent avalanche course
At least 18 years old
Good condition
Home/accident insurance covering off-piste skiing
You should be able to ride off-piste in different snow conditions

Equipment
We are out on the mountain for most of the course. Appropriate clothing is a must. Transceiver must be of a digital model with three antennas and de-flag function. The shovel must be made of metal.
Equipment per participant:

Alpine touring skis (Randonné), Splitboard or telemark skis and trail skins

Avalanche backpack (airbag) around 40 liters (can be borrowed for those who want)

Helmet
Transceiver
Probe at least 240 cm long
Spade with straight and flat blade
Snow saw and slide block cord/ECT saw
Clinometer (inclinometer) or suitable mobile app
Compass, altimeter, GPS receiver
Mobile phone (possibly satellite phone, satellite emergency transmitter)
First aid
Clothing suitable for both active and stationary work in cold and windy mountain environments
Thermos, sunglasses, ski goggles and more
Share
Visa alla detaljer.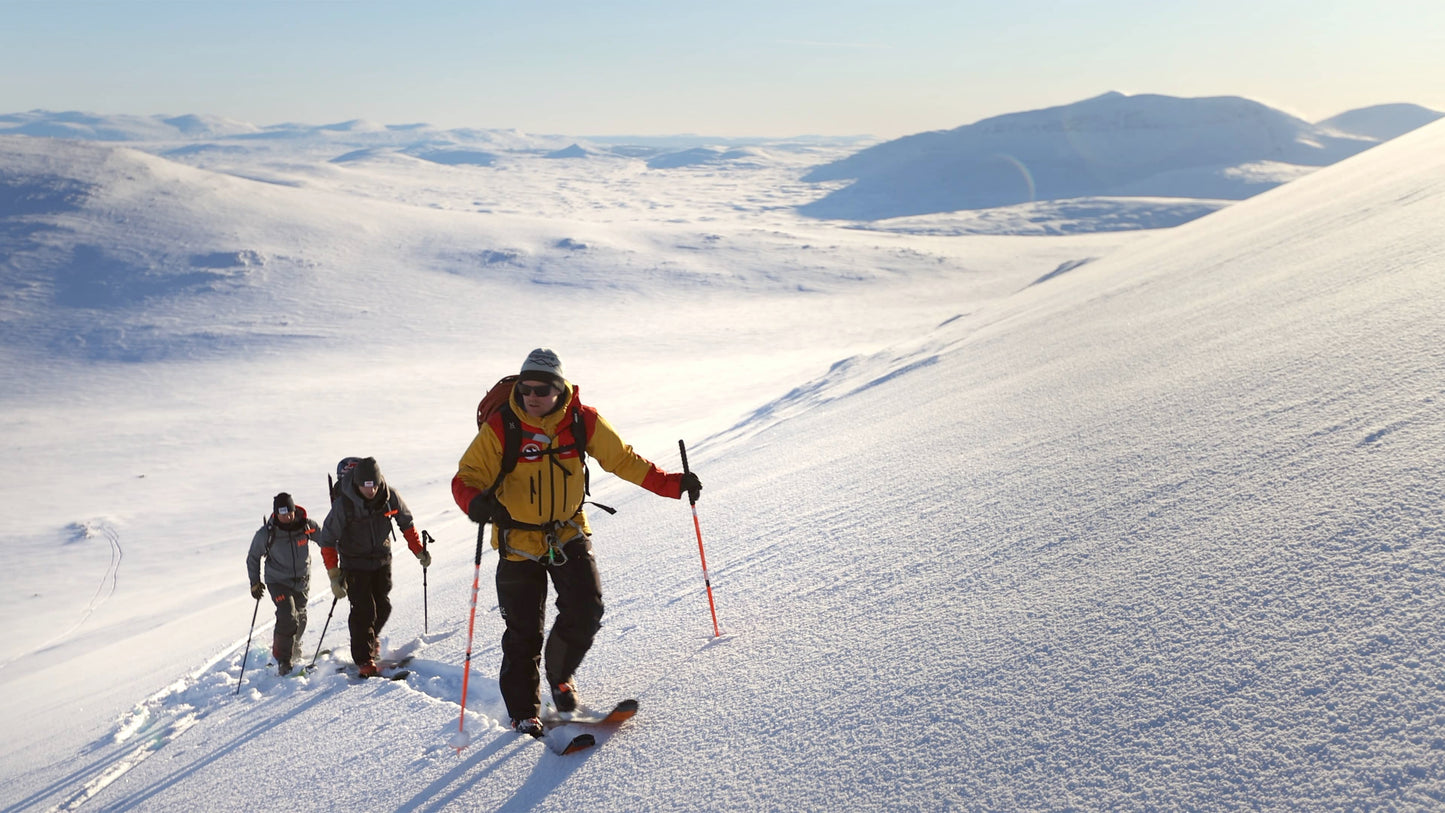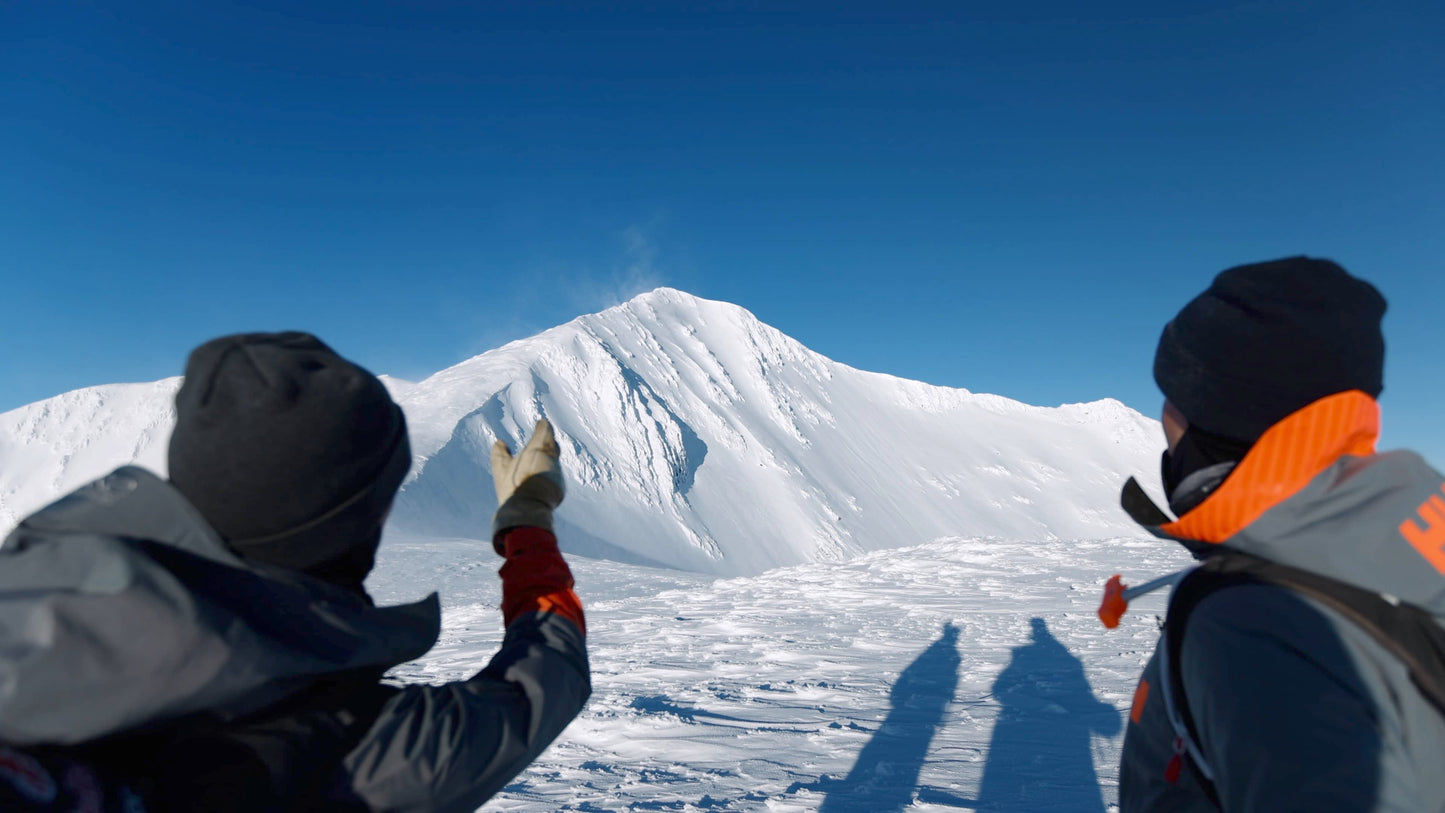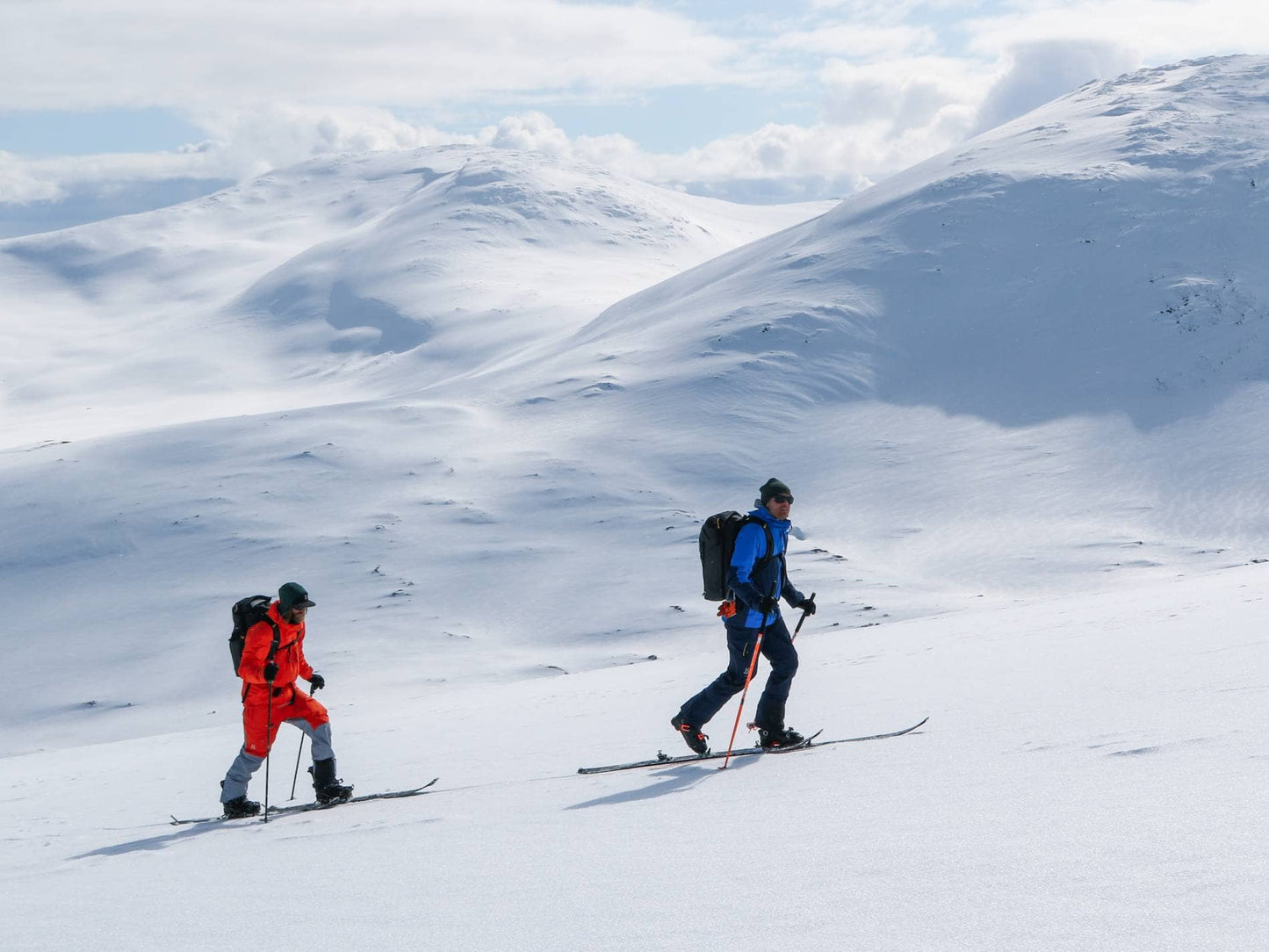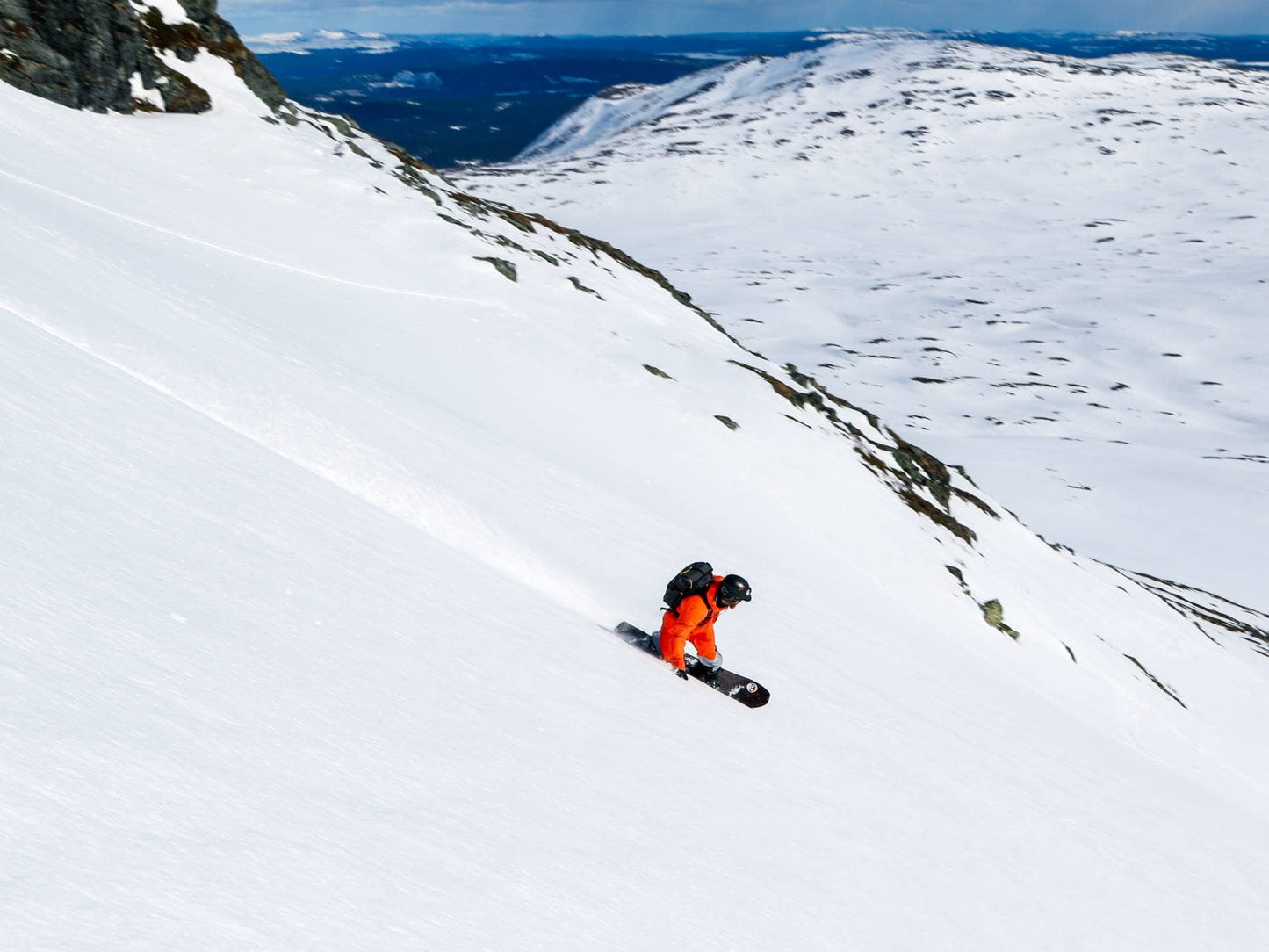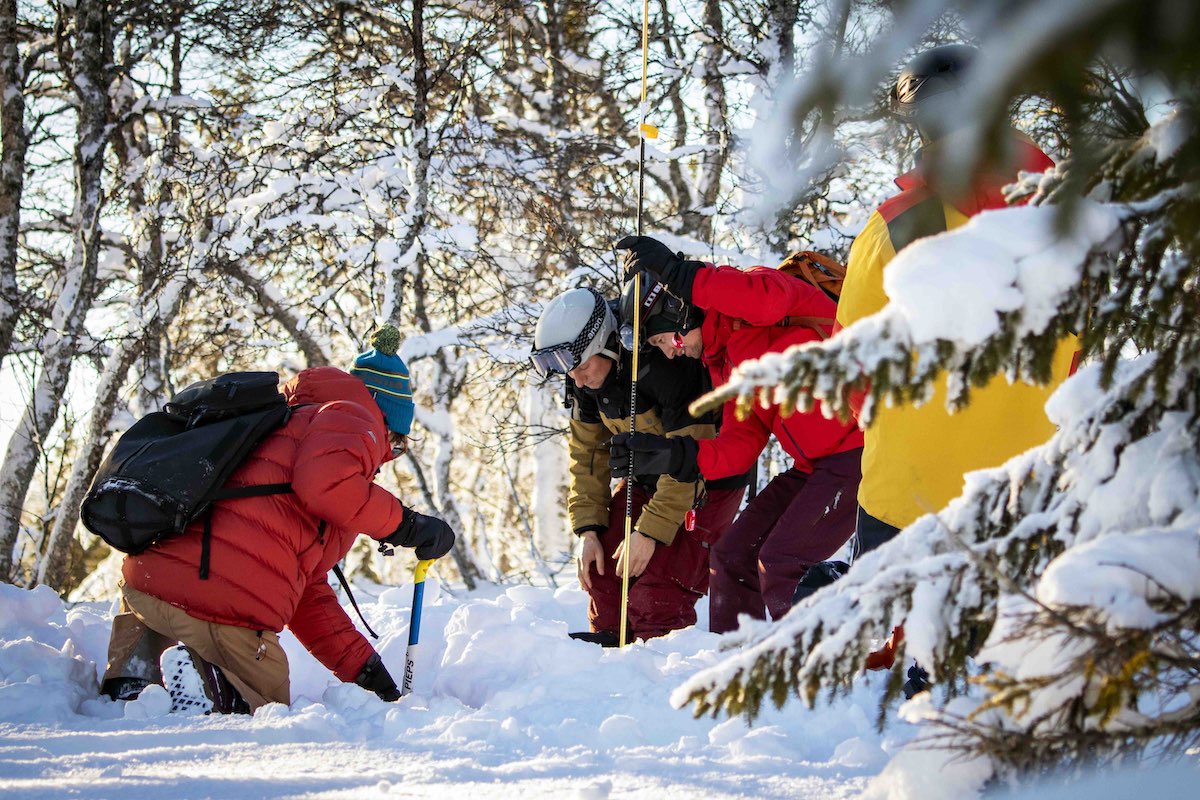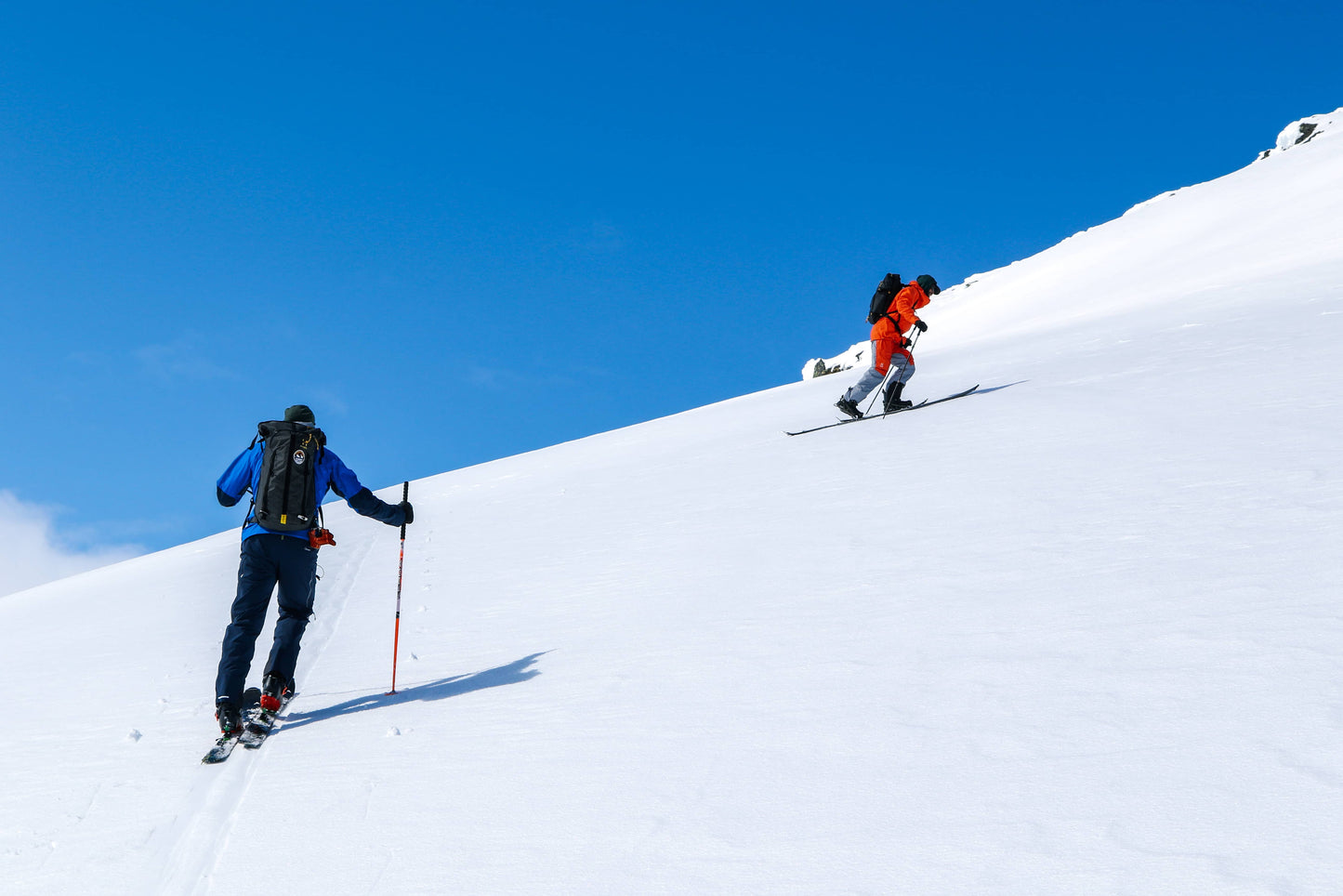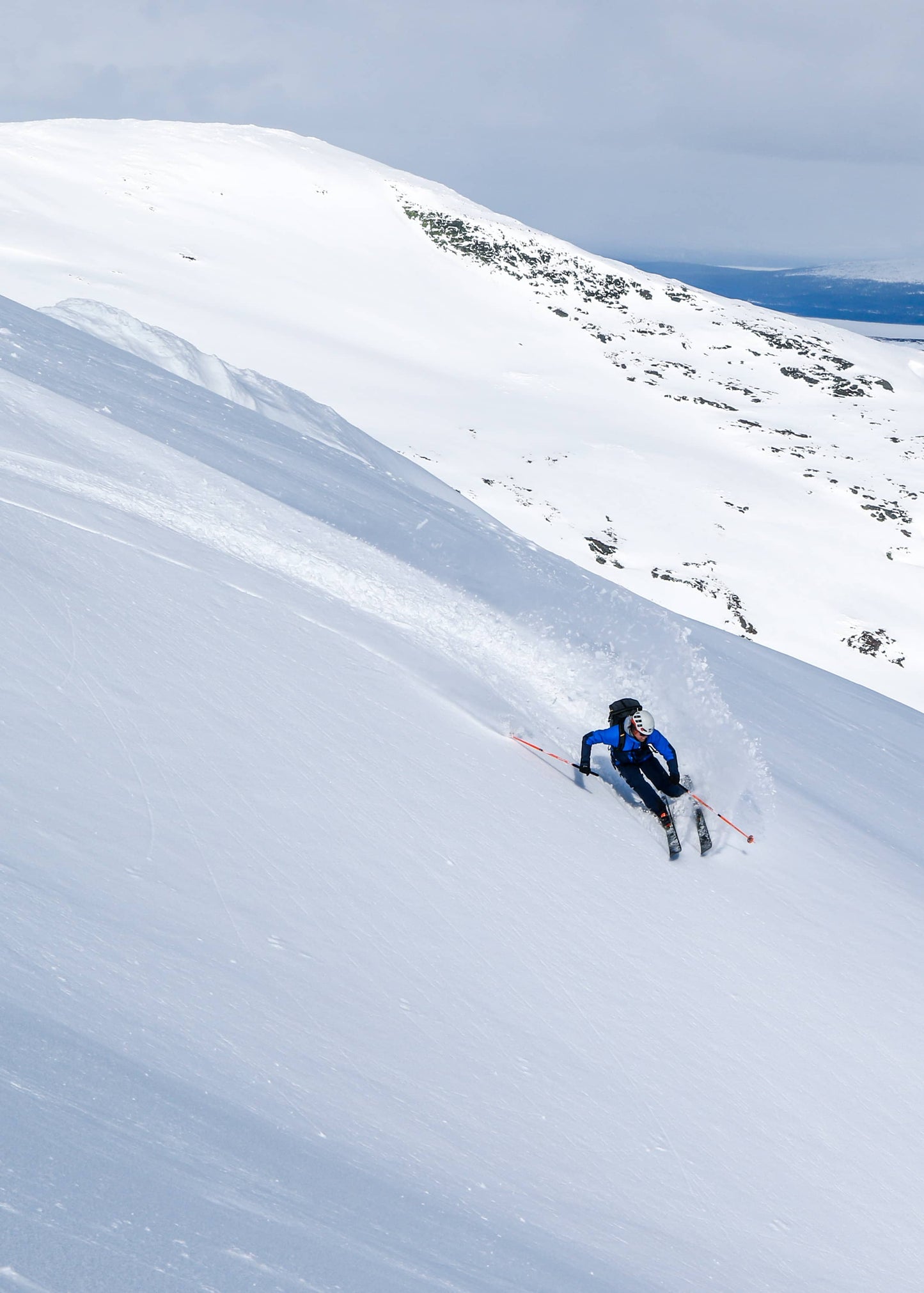 Så söker du efter en eller flera transceivrar