Summit guides
Ordinarie pris
Sale price
5 600 kr
Unit price
per
Sale
Slut/Fullbokad
Endast: 4 kvar
This course is for you who will work professionally in avalanche terrain, as a piste, mountain ranger, for example. Knowledge of avalanche safety is at least as important as having the right equipment with you when you head out into the snow.
Educational goals :
– Mate rescue (*Examined)
– Identify and avoid avalanche terrain (*Under examination)
- Be able to use risk reduction measures in avalanche terrain
- Be able to describe how human factors influence decisions and actions
- Learn to search and interpret information about avalanche risk
– Interpret and use weather information
- Know the basics of snow and snow stability assessment
*Examination: This part is done on the last day. It takes a part from you as a participant and we as instructors do our best to prepare you for this. Having said that, we strongly recommend that you have practiced transceiver search well in advance of the start of the course.
Place & time :
Are
Start at 8.00
End at around 4.30pm
What is included:
Course and instructor for three days, safety package (transceiver, spade and probe). Some course material is included.
Prior knowledge:
You should be able to ride off-piste in different snow conditions, have good physique and have trained with a transceiver before the course.
You have training in First Aid corresponding to at least three days and which includes CPR and hypothermia. For example SLAO First aid on the slopes, NOLS Wilderness First Aid or Adventure Medicine AOV.
Share
Visa alla detaljer.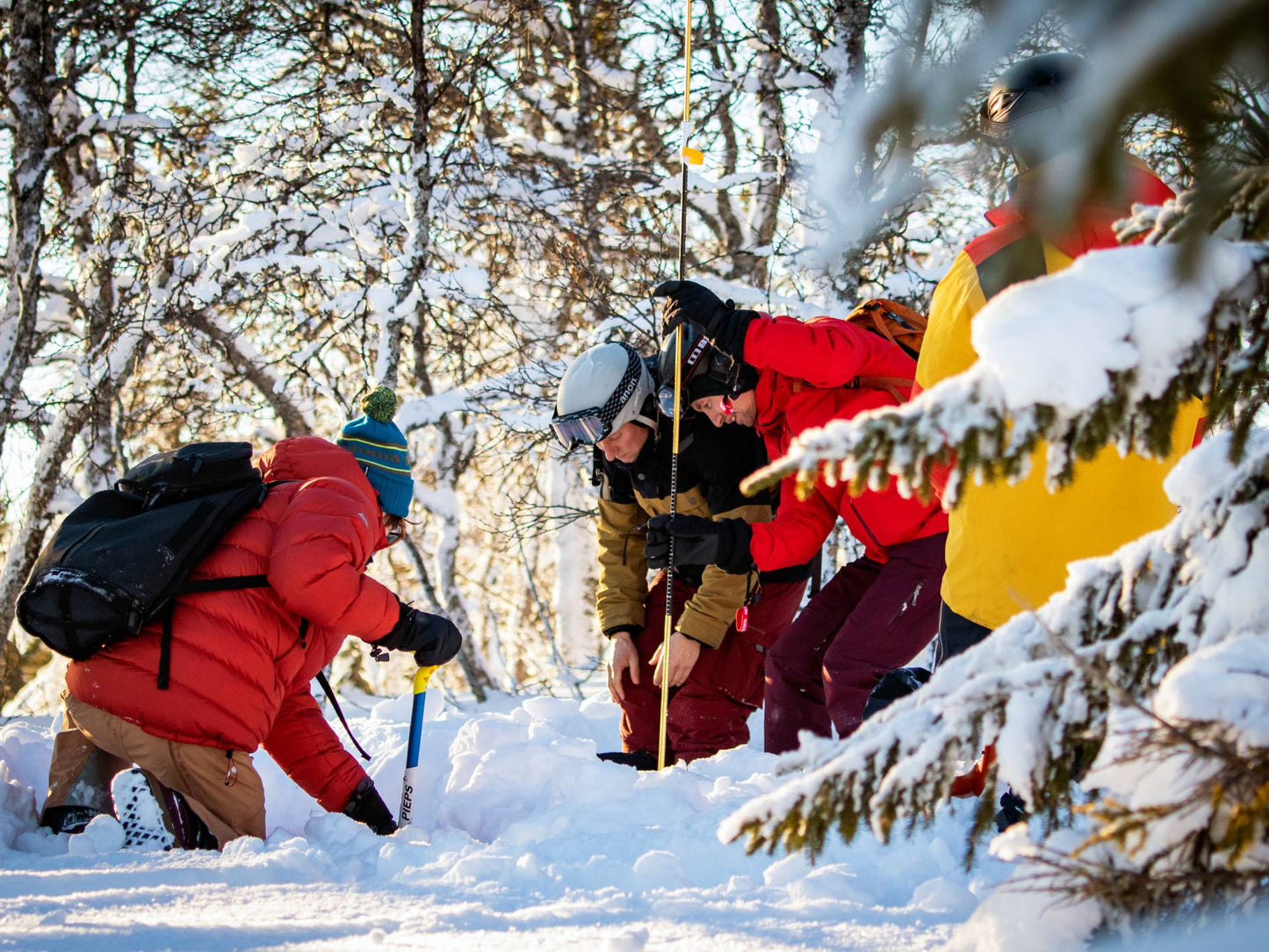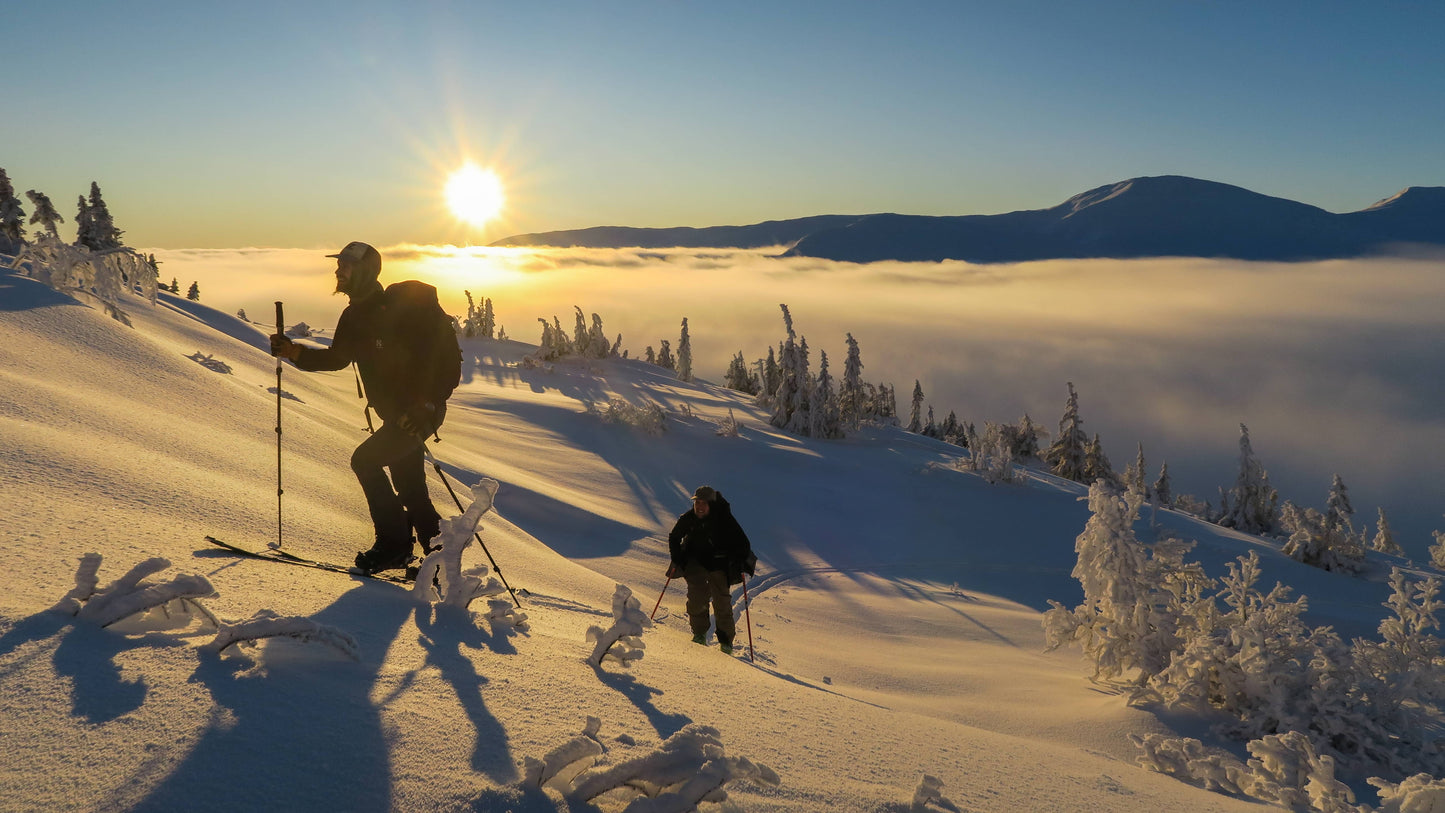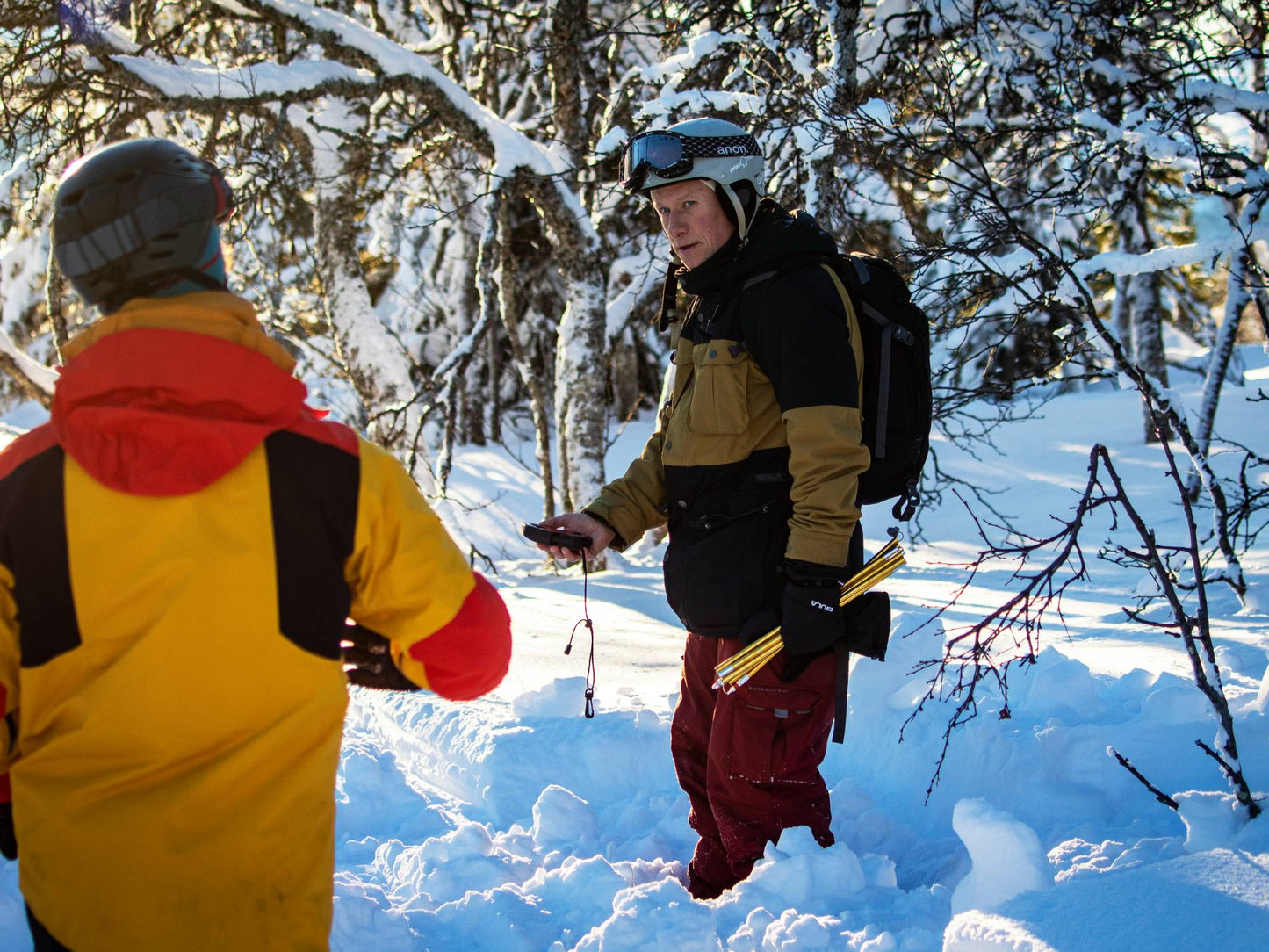 Så söker du efter en eller flera transceivrar